Back to KEITH 2021 Main Page
Disassembly...
31 Oct 2020
KEITH Evo ran earlier this year around the time of the Virtual PiWars event so we know his vital functions are working. It's time for some surgery…
We extracted him from his box again and got the tools out. The removal of the top involves a single screw and careful seperation of numerous tabs and a pair of hooks at the front. The only things attached to the top were the distance sensor and the radio aerial. The first image shows the strip circuit that housed the voltage regulator, motor controls and numerous LED circuits. The Pi was mounted onto a hinged plate with the radio receiver and cannon servo below.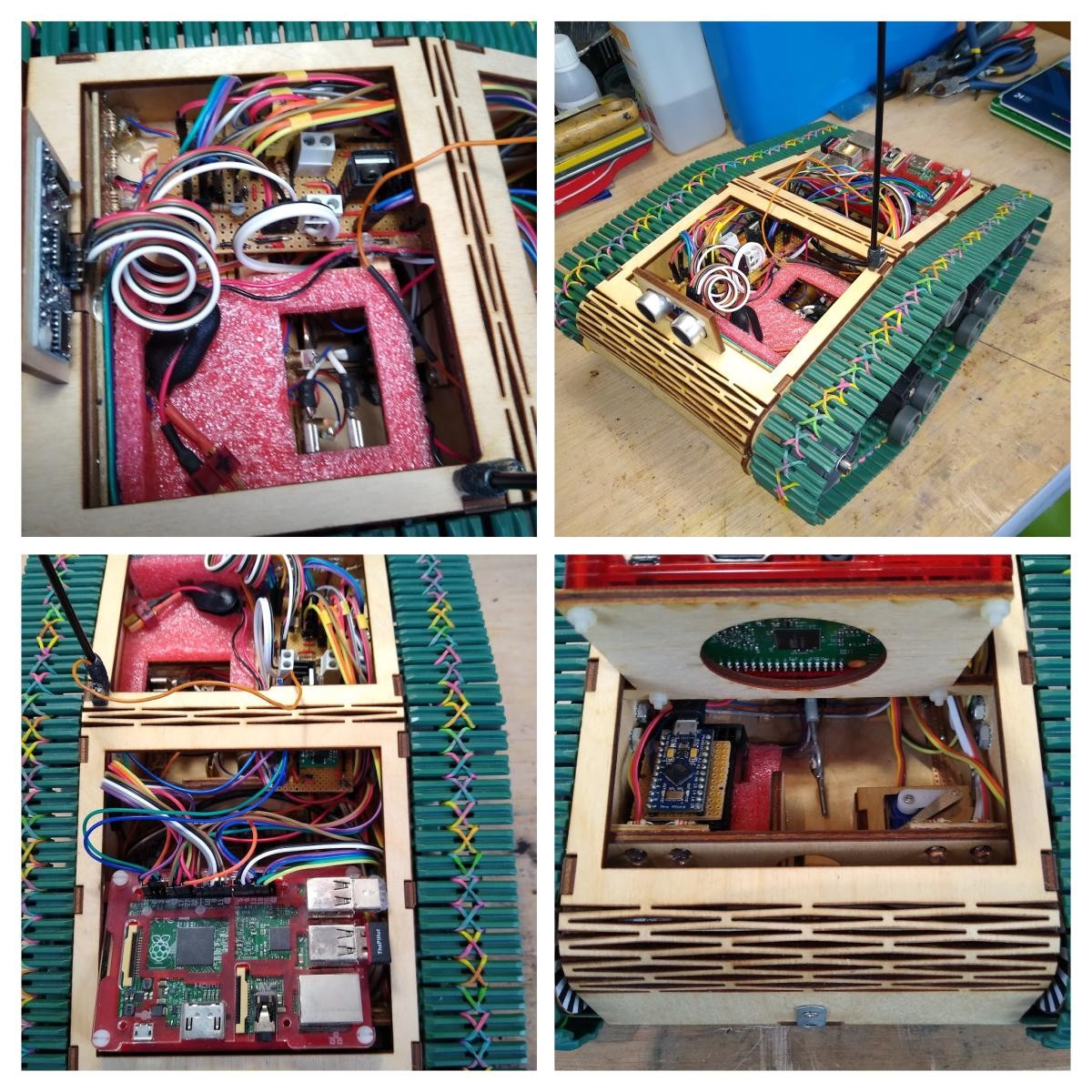 Once the control boards were out, the numerous LEDs and lasers were visible. They will stay in place for now, as will the line-follower sensor in the base of the robot. The wheel sensors won't be needed again. We're intending to replace the motors too so the originals have been removed. They may return…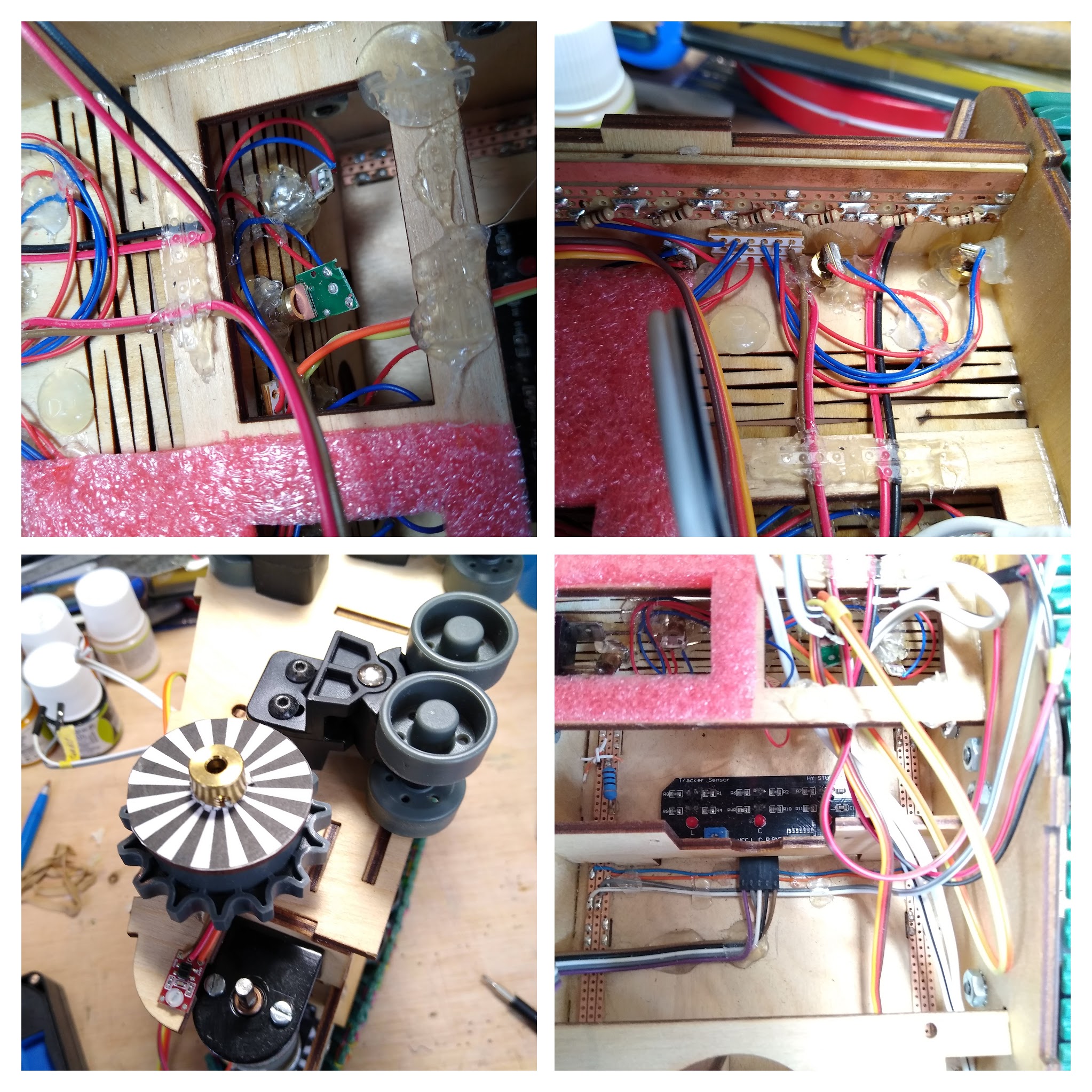 KEITH Evo's cannon was manufactured from copper pipe, steel pipe, various bits found in the shed and rubber bands. The trigger was a servo that pulled a pin. Reloading was awkward, to say the least, and the mechanism had the potential to damage various parts of the inside of KEITH Evo. Losing the cannon leaves lots of room for other things!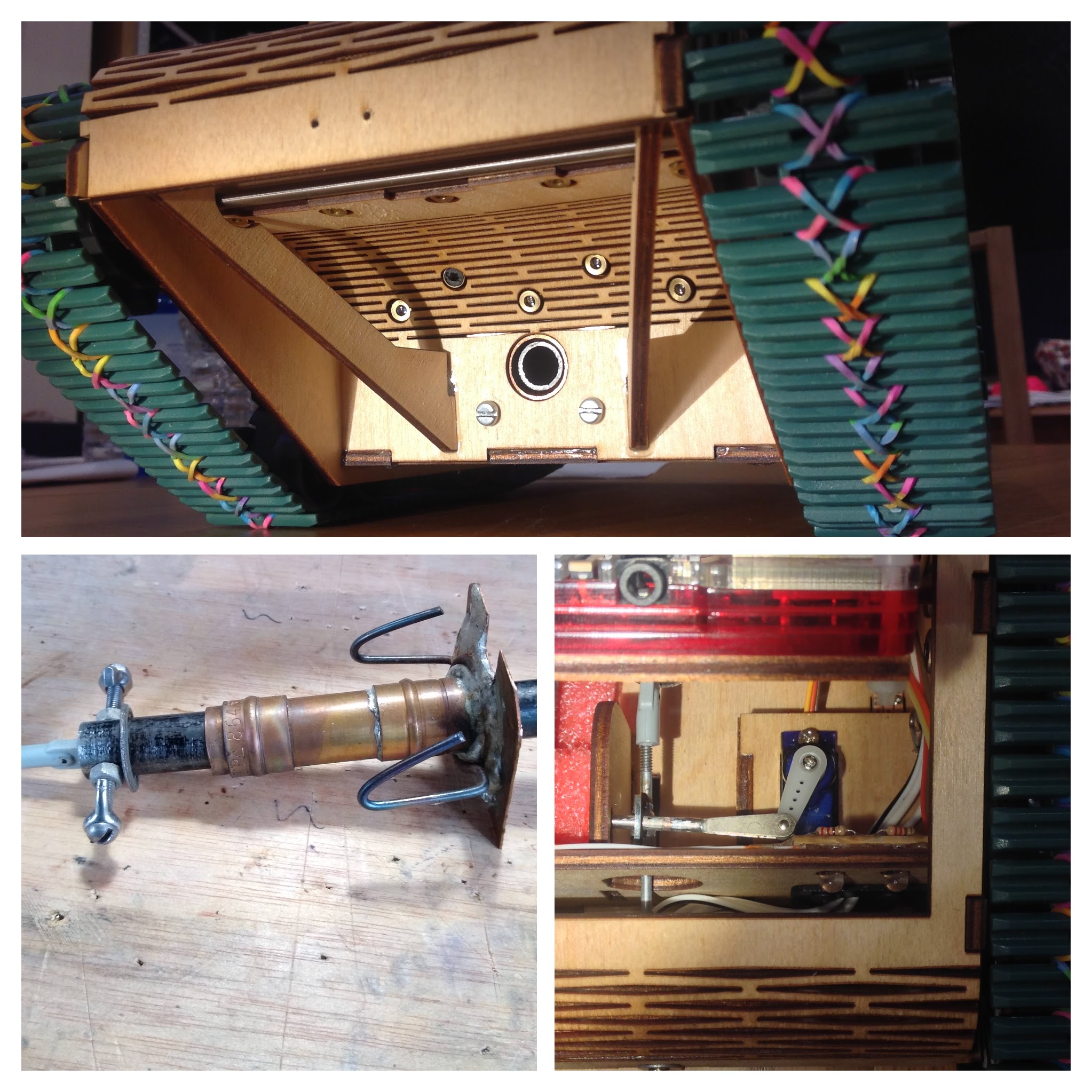 So, KEITH Evo is no more. Long live KEITH Re-Evo!! (Name TBC!!!)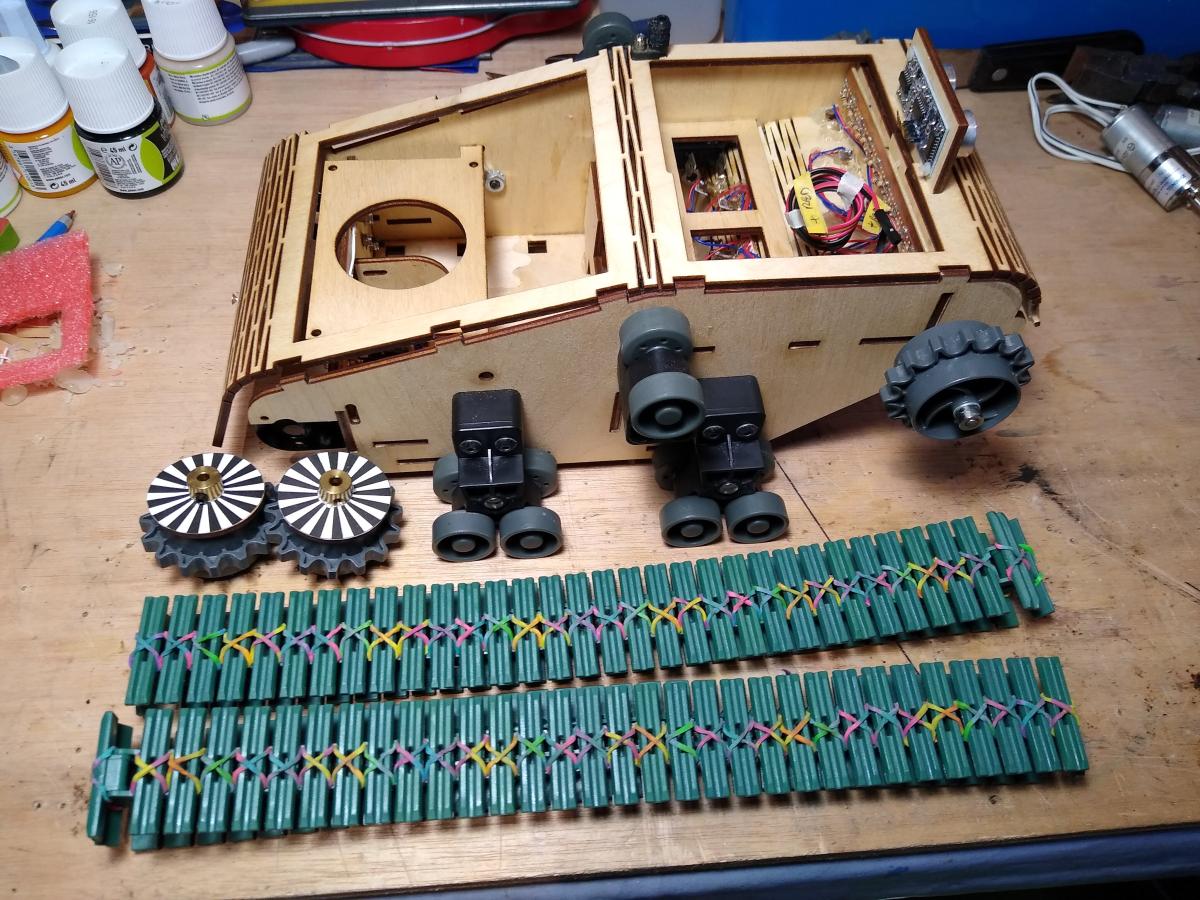 Why not follow us on Twitter @KEITHtheRobot for the latest updates!