Back to KEITH 3 Blog Archive
Mostly Harmless...
24 Mar 2017
Tonight was the moment of truth. When we got home from school/work we spent about an hour reinstalling the Pi and the control circuits to KEITH3. A deep breath and we plugged the battery in. Lights came on and things that needed to flash flashed. Harry ran his test programme to trigger the appropriate GPIO pins and made various LEDs come on and the solenoids worked! We then tentatively checked the motor control circuit and things moved! One track went the wrong way which was quickly solved. Hooray!!
Insides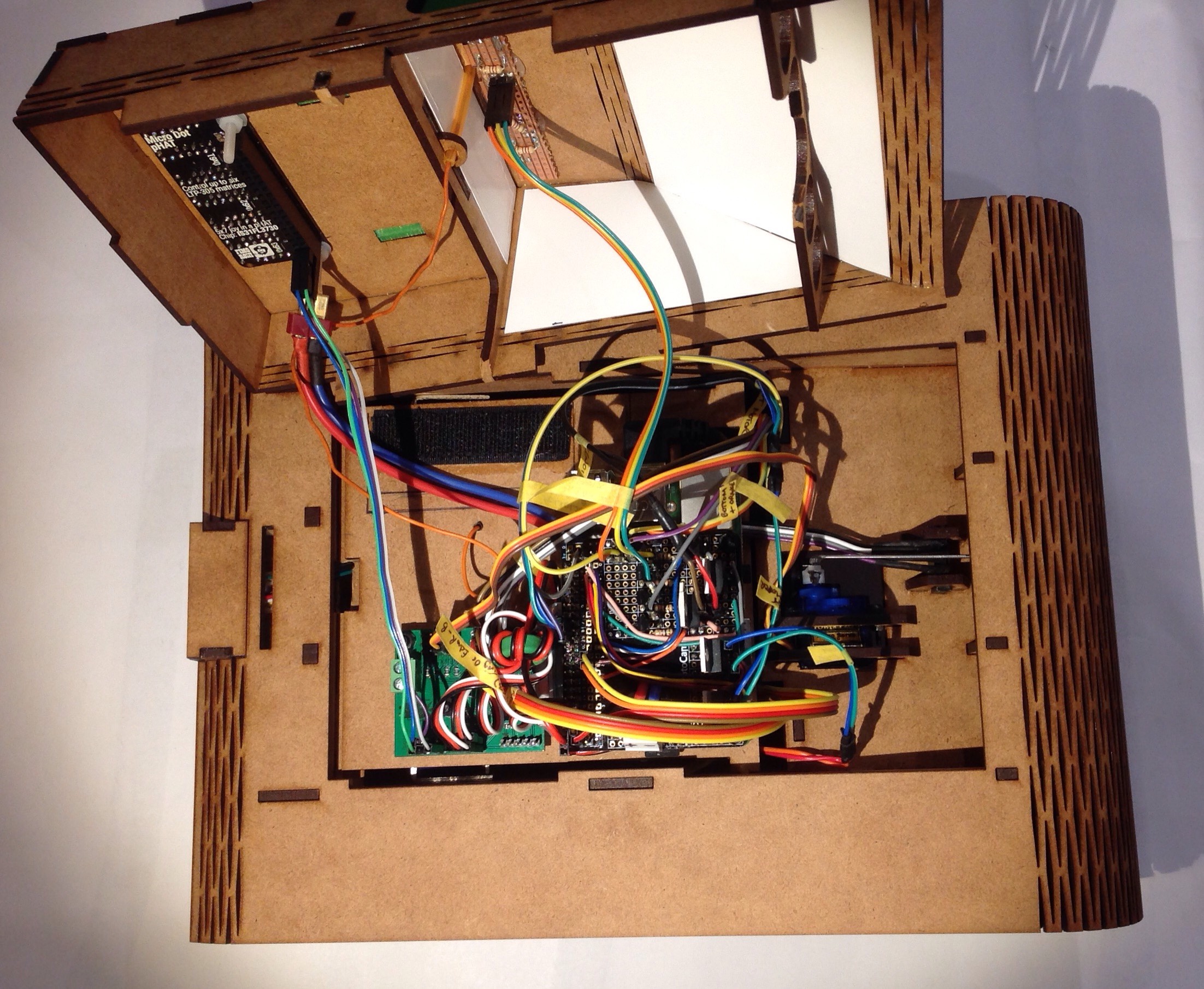 There is now a pile of work to do to make sure things do what they need to when we want them to and that we can actually make KEITH3 have a go at all of the challenges. There is still time for things to go wrong, but we've been here before and made things work. There may be a few late nights this week!
Here are a couple of images of KEITH3 Mostly Harmless looking pretty smart!
KEITH3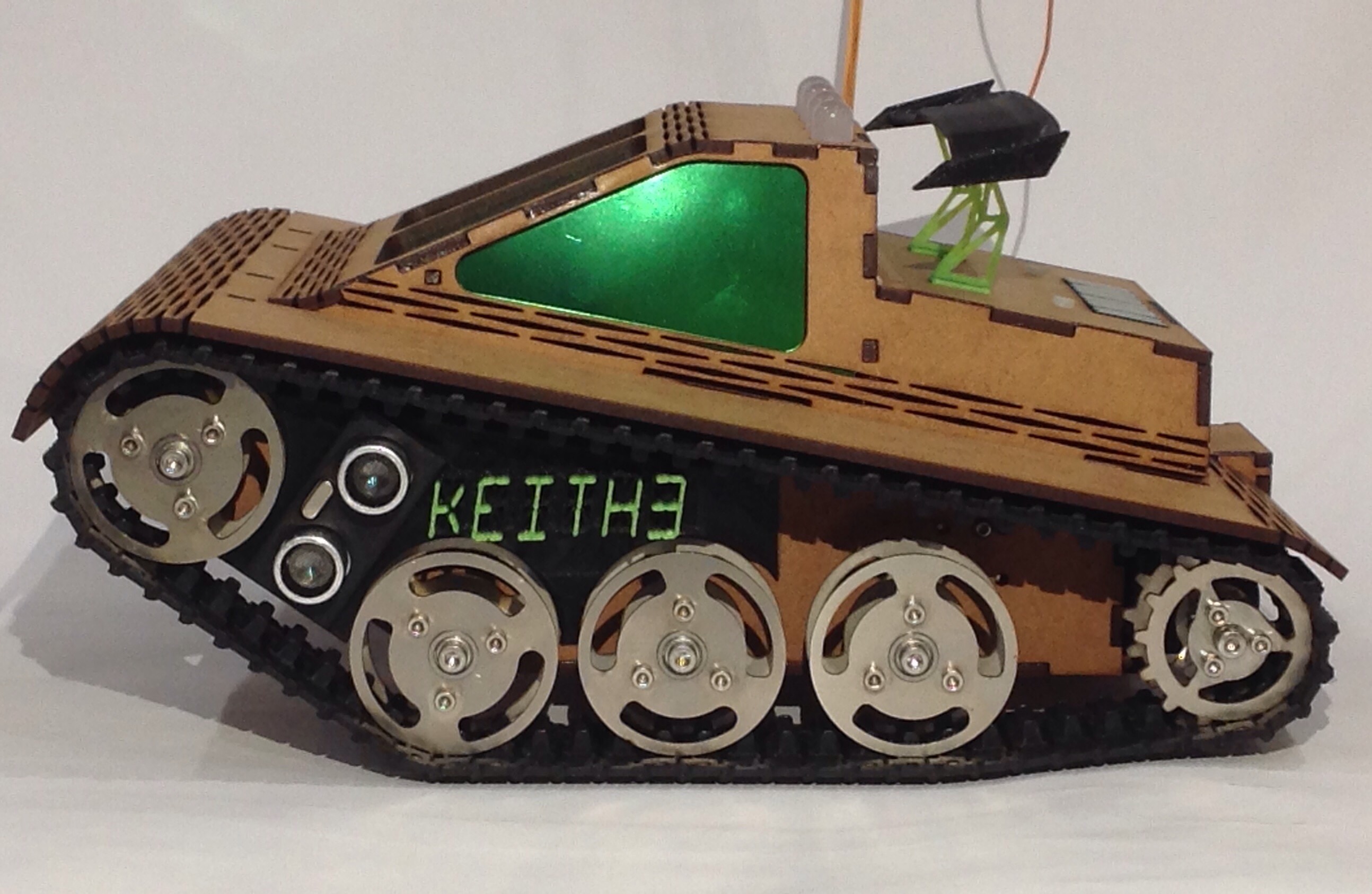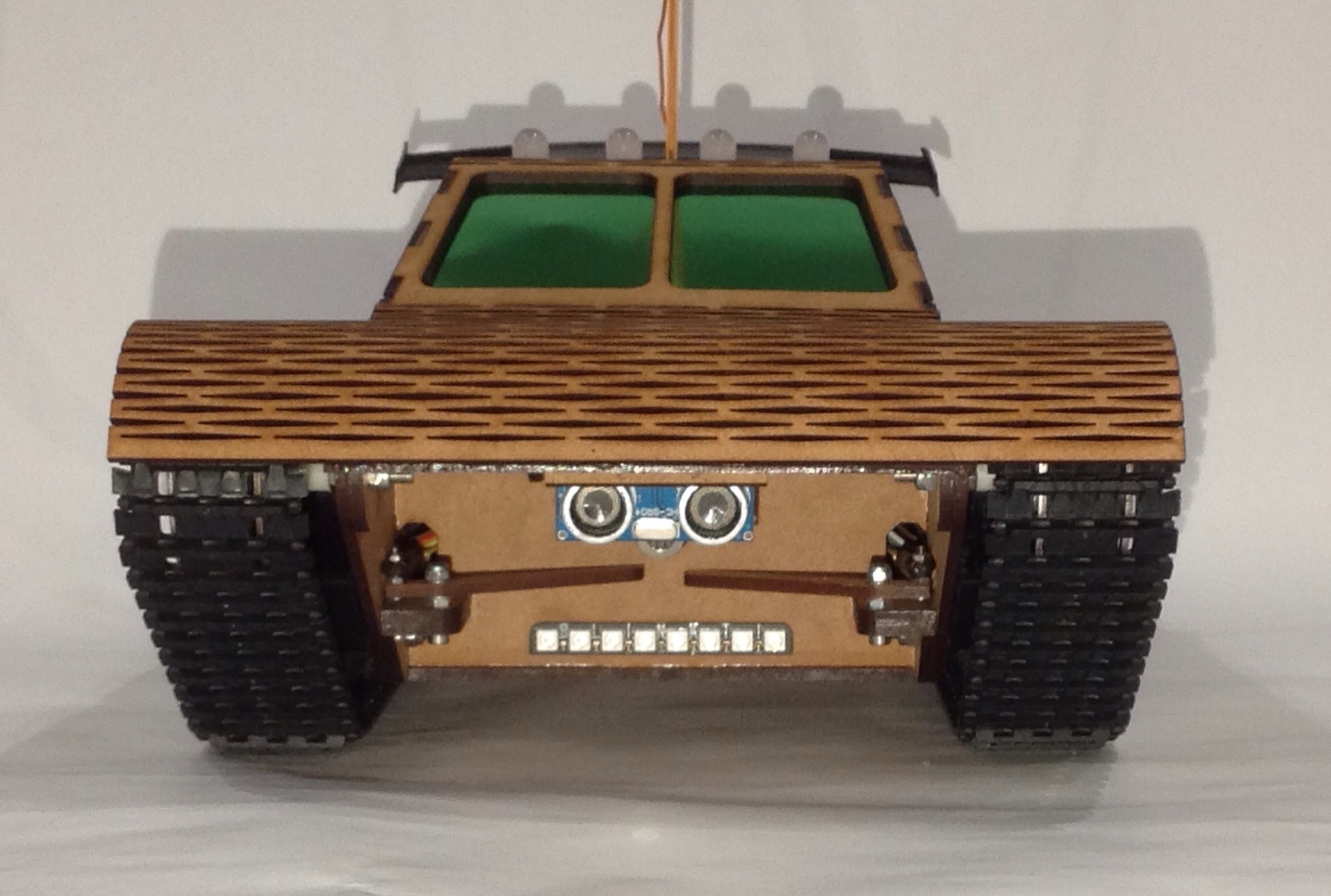 And here is a family portrait!
Family Portrait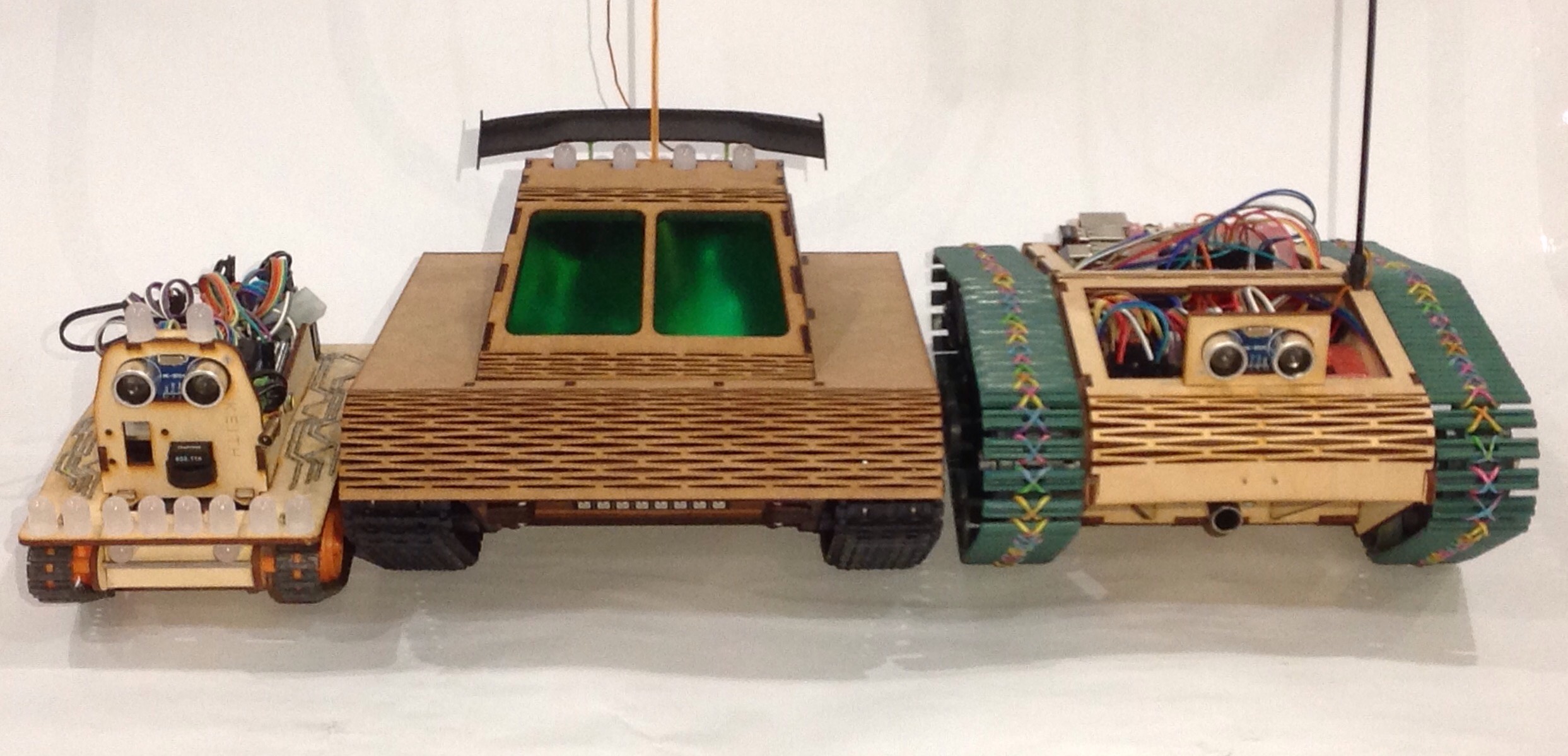 We will continue to post up to the competition and report on how things go on the day. We are really looking forward to meeting old friends again and making new ones. It is a pleasure and a privilege to have been part of all of the PiWars contests and seen it grow and grow. This year Harry will be doing a show and tell on Saturday with the KEITHs and I will be doing a spot of judging, so watch out school teams! Whatever happens on the day, we will have had months of fun putting our bot together and will have a blast trying to make him work on the day. Having seen the other competitors in our category, it's not going to be easy…
See you there!
Andy and Harry.
Why not follow us on Twitter @KEITHtheRobot for the latest updates!
Back to KEITH 3 Blog Archive